Boskalis and Royal IHC sign LOI to build a new 31.000 m3 TSHD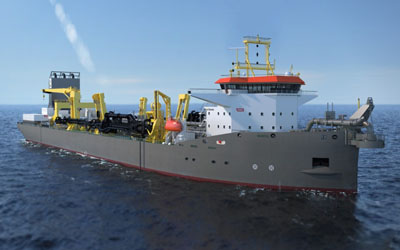 Boskalis and Royal IHC have signed a Letter of Intent (LOI) for the construction of a 31.000 m3 trailing suction hopper dredger (TSHD).
The vessel will be built at the Royal IHC yard in Krimpen aan den IJssel (The Netherlands) and is expected to be delivered in mid-2026.

Despite its large hopper capacity, the new dredger will have a shallow draught.
It will be equipped with two dragheads and feature a large pump-ashore capacity.
Besides being diesel-electric, it will also be prepared to switch to methanol as alternative fuel in order to reduce emissions.

The design and engineering has been carried out in close cooperation between Boskalis and Royal IHC.